Conferences and consultancies given by the Governance Laboratory rely on a network of associate experts, managed by our research centre. Please find below the list of associate experts part of the Governance Laboratory.
Freddy CLAIREMBAULT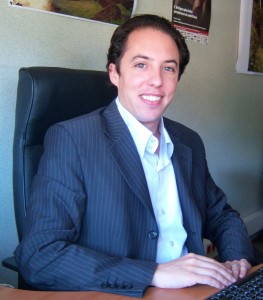 Freddy CLAIREMBAULT is a communication and Public Relations specialist. He was deputy Director for the National Office for former combatants and victims of war. Since 2008, he serves as the Director of the International Festival of Geography in Saint-Dié-des-Vosges, a scientific and popular event gathering each year more than 40 000 visitors. He's also an external lecturer on media economy and public relations for the University of Lorraine (Nancy). He holds a Master in History from the University of Montpellier, a Master in Business Communication from CESLA Paris Sorbonne and a BA in Geopolitics from the Political Institute of Toulouse.
Giuseppe CIOFFO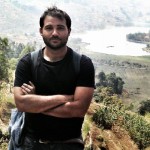 Giuseppe Davide Cioffo is PhD candidate for the Development Studies Centre of the Louvain Catholic University (UCL – Belgium). He works on socio-ecological changes related to land modernization in Rwanda. Before his PhD research, he worked for NGOs in Benin, on the participative management of natural resources. His interests are focused on development studies, climate change and sustainable agriculture, relations between farmers and the state but also social justice and inequalities.
Benjamin CHEMOUNI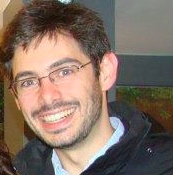 Benjamin Chemouni is a PhD candidate at the LSE (London School of Economics, UK), within the department of international development, working on state efficiency in Rwanda and Burundi. He worked as a manager in a consultancy company for business strategy (Neovian Partners), from 2006 to 2009. He holds a Master in Economy and Finance from the Political Institute of Aix en Provence (2009) and a Master in Anthropology from the LSE.
François LENFANT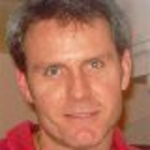 François Lenfant has extensive experience in the international development sector. He has had various positions, from funding officer to senior policy officer in different International Non Governmental Organisations, such as Catholic Relief Services, Cordaid, Oxfam Novib and Education Development Center, in the US, Africa and in the Netherlands. He is currently researcher at the University of Amsterdam and independent consultant. His area of expertise is multistakeholder partnerships, looking specifically at the role of business in development. He has published a number of articles on the topic in various scientific journals, Journal of Business Ethics, Development in Practice, and Business in Society. François holds a masters in International Development from American University, and is finalizing his phd for the University of Amsterdam on "The role of business in peace and conflict processes in Central Africa".
Juliette MATHIS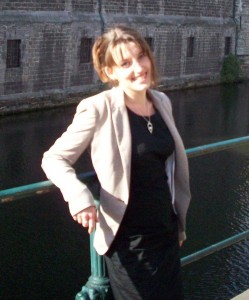 Juliette Mathis is an economist, specialized in impact and evaluation analysis. She collected and analyzed data for three years at ICF GHK, a consulting board specialized in public policy analysis at the European level. She built methodologies, she conducted interviews and she produced case studies, statistical analysis, recommendation reports, etc. Mrs Mathis also worked within NGO networks and an international organization. She holds a Master in development economy from the International Development Research and Study Centre . She also holds a Master in pollution and nuisances.Consulter son CV
Yosi MARGALIT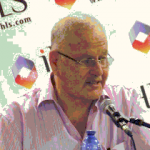 Yosi MARGALIT is a consultant with more than 30 years of experience in law enforcement and financial Intelligence. He specialized in Strategic Intelligence Research and Analysis Information technology systems, anti money laundering & combating the financing of terrorism. He worked for Israel (Ministry of Justice and Member of the Chamber of the Information System Analyst) and other countries as well as International Organizations, such the World Bank, the IMF or Egmont Group of Financial Intelligence Units. He designed and created the Israeli Financial Intelligence Unit [FIU] Information technology system. During previous years, he run workshops in international venues e.g., South Africa Georgia, Belarus, for Financial Intelligence Units and other law enforcement agencies. He holds a BA in Political Science from the Hebrew University, a BA in Middle Eastern Affairs from Tel Aviv University, and BA in Law. More information about Mr Margalit.
Guillaume NICAISE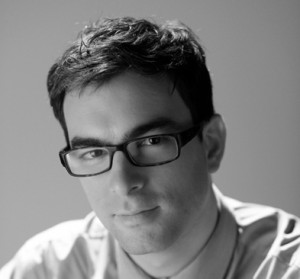 Guillaume NICAISE is an independent consultant in Public and Political Affairs. He previously worked as Strategic Research Specialist at NATO and as Research Assistant for the NATO Parliamentary Assembly. Mr NICAISE is currently a PhD candidate for the EHESS( Ecole des Hautes Etudes en Sciences Sociales), working on Good Governance, Decentralization and Public Service Delivery. Mr NICAISE holds a Master in Diplomacy and International Studies from the SOAS (School of Oriental and Asian Studies, UK) and a Master in Business Intelligence from the University of Lyon.
Iryna NIZHYNSKA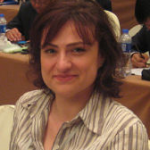 Iryna NIZHYNSKA is a Doctor in law. She worked for the National Police Academy of Ukraine as a Professor of Civil and International Law, training police cadets, officers and students. She previously worked for various UN and OSCE field missions, such as UNMIBH (UN Mission in Bosnia and Herzegovina), UNOMIG (UN Observers Mission in Georgia), UNMIL (UN Mission in Liberia) and OMIK (OSCE Mission in Kosovo). She is Member of the UNODC Anti-corruption Expert Group (2012), Member of the International Association of Anti Corruption Authorities (2012); Member of Ukrainian Bar Association; Visiting Professor of the National School of Judges of Ukraine, Visiting Professor of the CoESPU training centre in Vicenza, Italy.
For meritorious service in the name of peace and participation in special peacekeeping operations, she was awarded by 7 medals "In the Service of Peace and Freedom" and medals of military special forces MSU SFOR and NATO. In Ukraine she has special medal and lifetime status of "War Veteran /Combatant" for her participation in special police operations in hazard zones.
Nadya TOPALOVA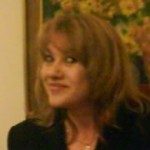 Nadya TOPALOVA is an expert in audit and controls for the public sector, capacity development and training with over 25 years of work experience. She spent many years establishing surveys, research methods and control activities. She worked as a chief auditor for the Ministry of Justice of Bulgaria and for the Ministry of Finance. She held the position of Senior Capacity Building Expert for an EU mission in Turkey, to implement a "Human Resources Development Operational Programme". She was also a lecturer at the University of Sofia (Bulgaria), teaching European Project management. Mrs TOPALOVA holds a Master in Economy from the University –of Plovdiv (Bulgaria). She is accredited by International Organization of Supreme Audit Institutions (INTOSAI) as a training specialist.
Michel VAN HULTEN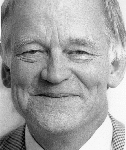 Mr VAN HULTEN is an eminent sociologist, political researcher and politician. He was member of the Senate and the Parliament for PPR in the Netherlands as well as State Secretary for Transports ( 1973 – 1977). He was the Director for urbanization for the "Europe Plan 2000" at the European Foundation for Culture. Mr Van Hulten also worked for the development of Mail through EuroAction Record, a network of NGOs. Moreover, he did a brilliant career at the World Bank and the UNDP as well as the World Federation for consumer organization, working specifically on Governance in Africa. His first concern is good governance, for example working as a consultant in Cameroon (2008) and Romania (2013) to fight against corruption. Since 2007, he is a lecturer in Administration at the Saxion Academy of Management. He holds a PhD in Philosophy (Human Geography) and published many books and articles.